21st Mar 2023
Promoting Equality, Diversity and Inclusion: Millar Cameron's Commitment
The business case for Equality, Diversity and Inclusion (EDI) in executive recruitment is well known, and organisations whose leadership teams best reflect and represent their workforce, customer base and communities makeup are reporting a raft of tangible benefits, including greater market competitiveness, innovation, fresh thinking, enhanced sustainability and improved levels of employee engagement.
Filed under: Blog Articles

At Millar Cameron, we understand the importance of EDI and are committed to representing and advocating the best talent, irrespective of race, gender, disability or sexual orientation.
We believe that promoting a diverse and inclusive workplace is not only the right thing to do, but it also drives innovation and helps businesses to thrive and we are proud to play our role in the development of diverse leadership across key industries throughout Africa.
The case for and the meaning of EDI in the markets we serve is arguably even more complex and requires a systemic approach including policy, education, local governments, society and the organisations themselves.
As a talent partner we might not be able to resolve the issue of inequality and underrepresentation of diverse talent but we work hard with our clients and allies to make greater change and advocate for greater support of EDI strategies wherever we can.
One of the key ways we do this is through our inclusive candidate list. The ability to build a diverse candidate list is essential, and it is underpinned by our five step, intensive method of research.
1. Understanding the issues
The first step in our process is to understand the issues that surround EDI specifically in the geographies and sectors we serve. We recognise the differences and motivations of the diverse communities we seek to attract, and we ensure that our process, literature, language and approach acknowledges and accommodates those differences.
This requires a deep understanding of the challenges and opportunities that come with promoting EDI in the workplace, as well as a commitment to continually learning and growing in this area.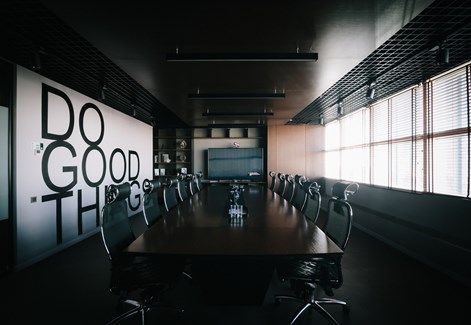 2. Monitoring the composition of our call list
Our call list is a directory of people whom we proactively approach about a role. There is a direct correlation between the number of people from diverse professional and personal backgrounds who are contacted and the number of eventual candidates. To make certain that every search includes a diverse range of candidates, we don't limit ourselves to considering only the most apparent options. This is critical for constructing a diverse roster of potential candidates. We proactively consult our clients about the avenues to increase diversity on our target list by evaluating the requirement, and challenging the intrinsic bias we all have.
3. Thorough searches within a range of formal and informal networks
We frequently source diversity and professional networks, and the individuals overseeing these networks are sometimes able to suggest active members or alumni who they remain connected to.
This allows us to reach beyond the traditional pool of candidates and find individuals who bring unique perspectives and experiences to the table. We are proud to have placed candidates from a wide range of ethnic and religious backgrounds, and from across the gender spectrum.
4. Time investment in approaching and addressing concerns of potential candidates from diverse professional and personal backgrounds
Our approach to candidate handling is particularly important when there are a relatively small number of individuals with diverse backgrounds who are appropriately skilled.
By spending time on the phone with these candidates and pitching the role in a way that draws on their skills and motivations, we build their interest and increase their motivation to be part of the field. This shows our commitment to promoting EDI and helps us to build trust with individuals from diverse backgrounds.
An often quoted statistic states that women will apply for a role only if they meet close to 100% of the requirements, whereas a man might apply for the same role, when they meet just 50%. This is something we see often and thus encouragement to apply and how the interaction with the prospective candidate is handled, plays a vital role in increasing the EDI talent pool.
5. Helping unsuccessful candidates with respect to future processes
Our approach to candidate handling also means that we pay special attention to helping unsuccessful candidates with respect to future processes in which they may be involved.
By providing personal feedback, we show that we value their time and effort, and we help to build a network of individuals from diverse backgrounds who trust our confidentiality, discretion and professionalism. A good feedback loop is a growth opportunity and allows our candidates to strengthen their interviewing skills.
This makes it more likely that they will engage with us about future roles, which in turn helps to build a more diverse and inclusive candidate pool.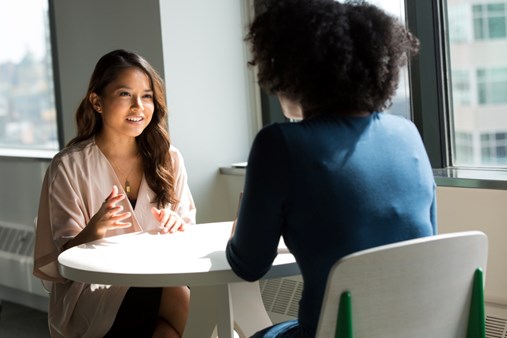 Through this methodology and our focus on building a diverse candidate list, we strive to make a positive impact in the workplace and help our clients to achieve their EDI goals.
Our dedication to promoting EDI is an ongoing journey, and we are committed to learning and growing in this area so that we can continue to make a valuable contribution to more inclusive and equitable workplace environments.
Our team is knowledgeable, experienced and ready to work with you to design and implement effective EDI strategies that drive lasting change.
If you have any questions or would like to discuss how we can support you in your EDI initiatives, please reach out to us.